ABOUT US
Who We Are
The New Leader Scholarship is a community of scholars, mentors and change agents committed to provide leadership in advocating the cause of social justice.
Each year a number of students who have transcended enormous obstacles attend Bay Area public universities against heavy odds. These particular students know hardship first hand. They have had the inner strength to survive overwhelming family, financial, health or community conditions. Many are immigrants; most are persons of color. The majority are the first in their families to attend college and are excelling academically. They all volunteer for significant community service and display a strong social commitment. These are the New Leader Scholars and are an inspiration to us all. Read the speeches given at the 18th annual reception on October 27, 2017.
In addition to scholarship awards, we provide access to similarly committed leaders through a network composed of the board of directors, donors, mentors and past award recipients. We have built a community of support that extends from undergraduate school and graduate school to professional life.
Support Includes:
Financial Aid
Mentoring
Community Network
Health Assistance
Dental Assistance
Psychotherapy
Graduate Prep Assistance
Career Guidance
HALEH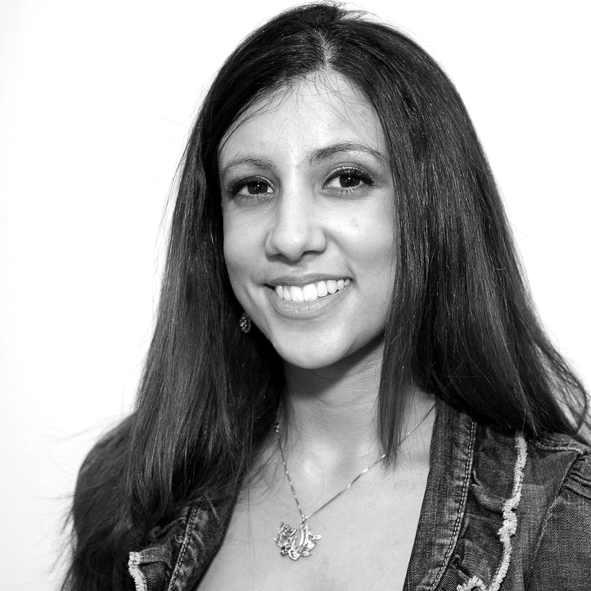 I was born in the U.S. to Iranian parents who did not return to Iran following the revolution.

My childhood was far from perfect but I grew up with rights and opportunities denied to my extended family in Iran. From this inequality, my desire to work for children's rights was born.
In high school, I volunteered at Sharp Children's Hospital in San Diego. At U.C., Berkeley, I developed a health education and art therapy program for homeless children living at a Berkeley shelter. read more